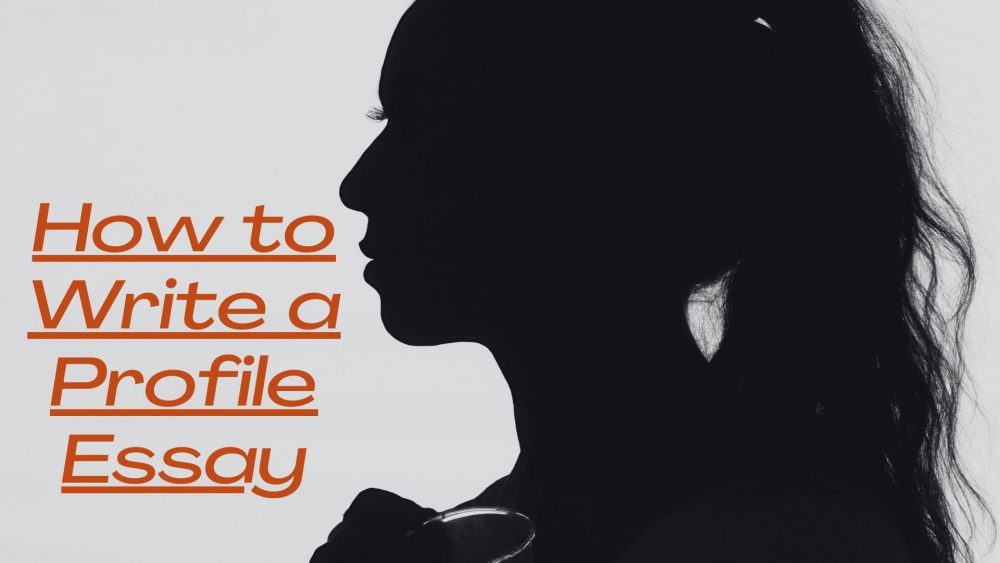 How To Write Profile Essay Like A Top Student
You're here to know how to write a profile essay. Before drafting a perfect write-up, you must master the necessary skills in academic writing. Also, you must understand what the educator expects of you. In most cases, students encounter this assignment, regardless of their academic disciplines. Therefore, mastering writing a profile essay is essential to every student.
This article defines this academic write-up and states its goal. It also explains how to format and structure this essay while providing a detailed writing guide.
What Is A Profile Essay?
A profile essay is a descriptive form of literary writing that describes a person, an event, or a place. This essay's goal is to inform the audience. The author uses a well-organized structure to gather less-obvious details that readers can't find through a quick web search.
Perhaps, the next question you're likely to ask is, what is a good essay describing a person, an event, or a place? A good profile or description essay should contain vivid descriptions with clear explanations derived from different reliable sources. Ideally, this write-up should be expository, meaning it should inform the audience about the topic using examples, facts, and supporting evidence.
Profile Essay Outline
You can't claim to know how to write a profile if you can't outline your essay. This essay's outline is a hierarchical layout comprising the main points for the body paragraphs. It also features annotations of the data that the writer will include in the introduction and the conclusion parts. Ideally, this outline is a guide for the writing process. It ensures that the essay writer doesn't exclude vital points for a profile unintentionally. Here's how to outline this essay.
Introduction: The introduction of this paper should have a hook, background information, and a thesis statement towards the end.
Body: The body section can have several paragraphs elaborating the main points. Each paragraph should start with the main point statement, supporting evidence, explanation, and a concluding phrase. The number of paragraphs to include in the body section should depend on the length of your essay.
Conclusion: The conclusion part should have a thesis statement's restatement. It should also summarize the main points while giving the closing remarks.
When writing profiles essay, a learner should understand that this write-up has a low dependency on secondary sources. Many forms of academic writing depend on secondary sources because they are easy to access and locate. Also, information from secondary sources is easier to verify. Nevertheless, writing this essay is easy, especially for learners with knowledge of descriptive landscapes or autobiographical articles.
How To Write Profile Essay
Profile essays are informative descriptions of persons, events, or places. Therefore, your paper should be descriptive and factual. At the same time, the audience should find it enjoyable to read. Follow these steps to write your essay.
Brainstorm: Once you receive an essay prompt, start by brainstorming ideas. Maybe the professor asked you to choose your topic or subject. In that case, you can brainstorm to figure out what to write about in your paper. When brainstorming, think about what interests you and the details your readers might want to get from your essay. After that, map your ideas according to how you want them to appear in the paper. You can also leave the thoughts to sink by taking a break.
Read quality profile essay examples: While this guide has defined this form of academic writing, understanding how to write it may require reading a quality sample. Therefore, check professionally written profiles to know what to include in your paper. Take note of tone and style, exciting details, unique introduction, conclusion techniques, format, and paragraph style.
Pick your subject: Maybe you want to write a profile essay on a place. In that case, visit the area and gather as much information about it as possible. First-hand information is vital because it enables you to present details that your readers can't find anywhere else. Perhaps, you can visit the local library, interview the locals, and observe the landscapes to gather relevant details. If you write an essay about a person, make sure that you've interviewed them before writing your paper.
Outline your essay: Unless your teacher requires it, the outline shouldn't be part of the essay. However, it helps you with the organization. A layout will also help you include all relevant details in your writing.
Write the introduction: Start with a hook in the introduction to grab your reader's attention. For instance, you can use a thought-provoking question or unknown details to capture your reader's interest. An intriguing quote can also attract your reader's attention. State your thesis statement telling the audience what your paper will cover towards the end of your introduction.
Write the body section: The body part is where you detail your profile. If you start by reading an excellent example of a profile essay, you won't have a problem writing the body section. Ideally, you include sensory details like touch, sound, and sight. For instance, you can discuss the subject's height, looks, age, name, and so on when describing an individual. You can add details about the attitudes and weather when describing an event. Also, you can include interview questions and details that will wow the readers. Go into more information to make your readers feel like they are looking at your subject. Additionally, connect body paragraphs to your thesis statement.
Conclude your essay: Sum up the information concisely with an excellent conclusion. Also, restate the thesis statement. If possible, include a hook to give readers something to think about after reading the entire paper.
Profile Essay Example
Profile essays might become easier to write if you get into looking at an example of a profile essay. Here we can provide a great profile essay sample that should be helpful in forming your own thoughts and ideas on how to write a good profile essay. Make sure to take a look before writing your own custom college essay.
Sharon Chen, a feisty Chinese Junior Business Major Student at Western Washington University, always looks healthy and full of life, yet she has gone through a hard battle.

Ever since she was a precocious little six year old, full of life, Sharon was a long-term hospital patient, whether she liked it or not. Out of the blue, her prim and proper math teacher, Miss Gray, phoned Sharon's parents, as Sharon had suddenly taken to walking around the classroom when the lesson was in session, even though she did not realize she was doing it. Within days, her concerned parents took her to the local state-of-the-art hospital, where in a short matter of time, her test results indicated that she has the common brain disease, epilepsy.

This was a real bolt out of the blue for Sharon's parents, and after meeting with a highly qualified epilepsy expert who had written two books and a number of peer reviewed articles on the subject, the expert suggested to Sharon's parents, that their daughter, who loves sports, refrained from taking part in any P.E. classes, as he was afraid that she may have epileptic seizures; to that end, Sharon did not have any more PE classes until she reached middle school. Sometimes, she would have an epileptic fit during another class, and every time it happened, because her mental and physical state became overpowered by tiredness, she was not able to focus on what the teacher was talking about. In addition to this, Sharon was frequently absent from class, due to her doctor's appointments. This made it very difficult for her to keep up with her studies, and, no matter how hard she tried, she received low grades in her exams.

Ever since she was six years old, Sharon, who has always refused to submit to her illness, keeps bouncing back. She had to take more than 7 pills every day, and attended her medical follow-up consultations every two months, like clockwork. But all that was about to change.

We never know what is around the corner, and in the autumn of 2010, when Sharon was at her regular follow-up consultation, a specialist informed her that she had a potential opportunity to have brain surgery to stop her epilepsy. Sharon was over the moon, and as cheery as ever at such excellent news. She spent a year undertaking all the body checks, including staying in the hospital during her Christmas vacation, and having MRI and CT scans, as well as an EEG etc. In addition to this, she she meet with leading psychologists in the state to see if her psychological status was on a par with having the procedure.

Sharon's overnight life changing event took place on the morning of 12 September, 2011. She had a big smile on her face, even though she had a slight tremble and nervousness about her. She visualized herself coming out of the surgery, and being normal like all her friends. She thought about all the time she spent going in and out of hospitals since she was a small child, and instinctively knew that all her medical difficulties were drawing to a close.

When her supportive parents were interviewed about this innovative treatment which could help countless people, they stated that the surgery lasted for eight hours, after which, Sharon was referred to ICU. When interviewed about her surgery, Sharon declared: "I felt scary before I had to be operated on, especially as the procedure was so long, but I knew it was the only way to help me lead a normal life." And when talking about how she felt in the surgery room, she said: "I don't know what happened, I just felt very sleepy." Her parents visited her in hospital, where she spent the next month, always upbeat, and always with a positive frame of mind. It was as though her extraordinary nature was willing her self to heal. On leaving the hospital, Sharon had to rest at home for some six weeks.

A year after the surgery, Sharon attended the hospital for a follow-up consultation, and the doctor informed her that her she was recovering well, and that she could start to decrease her medicine. As a result of the operation, She no longer had to deal with epileptic seizures: they had stopped completely, and she was informed that in the future, she may not have to take any medicine at all. When being interviewed, and describing their friend, Sharon; Cindy Lam, a junior status psychology student from Western Washington University from China, stated: " She was so strong, I couldn't imagine how I act if I was her." And Kathy Wong, a senior communications student at Western Washington University from Hong Kong, said: " I am surprised she went through a brain operation, as there is no sign of it, and she looks healthy." And Michael Lee, a senior accounting student at Western Washington University in China, noted: "I feel sad for her that she had epilepsy, but I am glad that she was recover well."

Owing to her epilepsy, Sharon's parents were somewhat concerned when she traveled out of the country without them. But feisty Sharon did not want her impediment to stop her dream of getting a degree in the US. Thanks to cutting-edge medical technology, and Sharon's strength and zest for life, her parents do not have to worry about her any more. Although she misses China, Sharon is enjoying her studies in America, and has now joined a gym, as for the first time in many years, she no longer has to worry about an epileptic attack.
Tips On How To Write A Good Profile Essay
Writing an essay to impress the educator to award you the top grade in your class requires tips and advice. Whether in high school, college, or university, these tips can help you write a winning paper.
Learn from the experts: As hinted, reading a good profile essay example can help you understand what the educator wants you to write. Therefore, contact us to request a free essay sample to guide you. Our writers have written profiles for prominent figures in society, including celebrities. Perhaps, you can read this personal profile essay example before writing yours.
Select your subject carefully: Selecting a topic that seems familiar to you will be easier. For instance, you can select your favorite celebrity if you think your audience will find the profile interesting. However, avoid a subject you can't find information about when writing this essay.
Interview your subject: Your readers want to find new details about the issue in your essay. Therefore, prepare interview questions that will enable you to gather as many details as possible. Ideally, start with open-ended and broad questions to allow the subject to provide more information.
Avoid your opinions: Refrain from including your views in the essay. Also, don't steer the readers towards a specific conclusion. Instead, be subjective and provide accurate details of your subject.
Pay attention to style and tone: This form of writing requires a less academic approach. For instance, your interview should be in first-person. That means your information should be journalistic and personal. However, be creative to make your writing fun and engaging. Also, please don't skimp on minor details because including them can make your paper stand out.
Show respect for the audience: Your educator can ask you to write about somebody you hate. In that case, you may take the opportunity to write nasty things about them. However, this won't help you. Instead, show respect for the subject by choosing the right words. Ideally, emotions shouldn't dictate the information you include in your essay.
Use simple language: Avoid jargon when writing your paper. Instead, focus on conveying the message most effectively. Also, pick descriptive transitions and words to keep the audience reading your essay from the start to the end.
Organize your profile: Most academic writings require organization. And you can use chronological order or thematic format. Thematic format entails structuring the paper as per a specific theme. For instance, you can organize a personal profile by experiences, with a paragraph describing your personal life, while the next one can discuss your public life. Early parts can start the paper with chronological order, followed by the later aspects. Each paragraph can cover a different aspect of the subject.
Proofread and edit your essay: You may write the most exciting profile, but small mistakes can ruin it. Therefore, re-read, proofread, and edit your paper several times. If unable to fix errors in your profile, you can seek professional assistance. You can find a good essay editing service online that will eradicate all errors from your paper. Perhaps, you can contact us for essay editing help.
Get Professional Essay Writing Assistance
Maybe you've tried to compose your profile paper but still don't like your work. Perhaps, you don't have sufficient time to write this essay. In that case, use our affordable essay service. Our skilled and experienced essay writers can draft a custom paper for you of any type, even if your desire is for someone to "write my admission essay". We offer the best essay writing service to learners in various academic levels and disciplines.
What's more, we deliver high-quality essays on all topics. If stuck with your essay assignment, contact our friendly customer support representatives. Start a chat by saying, "please do my essay." We guarantee you fast, awesome assistance with your paper. Alternatively, please place your order with us now!