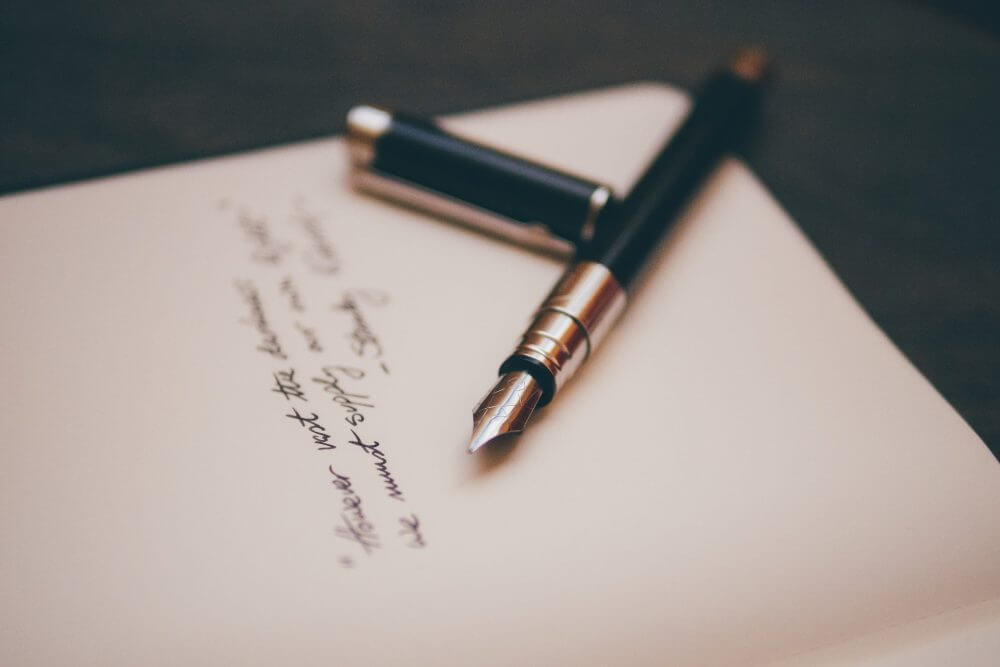 Top 100 Expository Essay Topics For Students
What is an expository essay? How do we define expository essay? An expository essay is a piece of writing that requires the exploration of an idea, the evaluation of evidence, and expounding on the idea. These ideas and pieces of evidence then set forth an argument clearly and concisely. Note that the purpose of writing an expository essay is to shed light on different expository topics. You should keep in mind that when writing an expository essay, you don't assume that your readers have any prior knowledge of the subject matter.
Our Expository Essay Topics
There are many topics for expository essays that we can look into to cover different aspects of expository essays. Sometimes, it is not so easy to get expository writing topics. They're quite different from informative topics. If you haven't written on any expository essay topics before, we will show you some sample expository essay topics now! Ready to explore our topics for expository essay? Let's ride on!
Expository Essay Topics for Middle School
Here are some easy expository essay topics for middle school students!
Describe the effect of diversity in a classroom
Why do people celebrate Christmas?
In what was can we make our community a better place?
Describe the effects of air pollution on human health
Causes and effects of bullying in school
Compare and contrast your two favorite TV shows
What is the impact of social media on student grades
Describe how you feel if you perform poorly academically
How do you prepare your favorite meal
Explain how you manage difficult homework
Expository Essay Topics For High School
What should a 16-year-old do if his girlfriend informs him that she's pregnant?
If there's a divorce, which parent would you choose to stay with, and why?
Can you allow euthanasia for a loved one?
What is the importance of implementing gun control?
Should the death penalty still be considered as a punishment?
How would you stop racial discrimination?
What do you understand by morality?
What are your thoughts on abortion?
Why is time travel possible or impossible?
Is there any reconciliation of religious differences and beliefs?
Expository Essay Topics for College
Expository essay topics college work requires some deep thinking. Here are some college expository essay topics below!
How to become a good leader
The influence of peer pressure on youths
The predisposing factors to rape in our community
Explain the positive effects of the internet on communication
Describe how college students can eat healthy on a student budget
What are the implications of technology on relationships?
What are the major stressors in the lives of teens?
Describe the impact of music on your life
What are the likely outcomes of skipping classes?
Describe three major you would like to change about the world and why
Which is most essential among money, love, and power? Give reasons for your answer
How important are teachers for success in college?
In your opinion, what characteristics must a good friend have?
What are the effects of social media on real-life relationships?
What are the benefits of knowing a foreign language?
What effects have arts had on your life?
In your opinion, what is the most significant discovery ever made?
How are the youths of the 21st century different from those of the 20th century?
What era would you like to go to if you had a time machine?
If you had to start a new religion, which religion would it be, and why?
Funny Expository Essay Topics
Here's a list of funny expository essay topics and funny expository speech topics.
The best social website for dating
Why do students get detention time
What are funny superstitions that are real
The best dating places in your area
Best practices that help to preserve endangered animals
What are the truths in creatures of fantasy?
Description of the best health snacks
Description do real-life funny behind-the-scenes occurrences
How to be a rich geek
How to make a dating website
The fastest path to becoming obese
How to fail a clean deal
How to come last in class
How to become the most unpopular kid at school
How to become the college clown
Expository Paper Topics
A description of the significant stressors in the lives of teens
Give reasons why you don't like or like working in a team
Describe the psychological stages of suicide
Why do teens commit suicide?
What nonmaterial things can make people happy?
Describe the effects that music have on your life
Describe the impact of different music genres and lyrics on society
Why do some children skip school and classes?
What are the reasons why teenagers do drugs?
What are the likely consequences of poor performance in school
Describe the possible consequences of doing poorly in school
What are the likely implications of involving in the sales and the use of drugs?
What are the reasons for women staying in abusive relationships?
Which country is most supportive of same-sex marriage?
What are the effects of racism on a country's growth?
Should kids choose their religion while young?
In your opinion, what appliance or gadget will make the most impact on global warming?
Which county do you consider to be the most receptive, and why?
If you can live in a world of fiction, which book would you choose and why?
What phone application do you think will be of most significant impact on the environment?
Expository Speech Topics
Here are some good expository speech topics just for you!
What is a podcast, and how popular are they?
How do planes stay in the air?
Describe how the same gestures could have different meanings in different cultures
What is the origin of chemical and biological warfare?
How and when did high heel shoes become a fashion?
Is the Bermuda Triangle real?
Common foods in different countries
The negative Social impact of AIDs
What emotions do people feel when they go blind?
In what ways is ballet similar to karate?
How do mountains come to be?
History and myth surrounding the Nile River
The history and effect of Birth control in China
The negative impact of high heels on women's backs
Compare and contrast cats and dogs
Informative Expository Speech Topics
How do the deaf talk with emotion?
How and why do males and females communicate differently?
How to improve your public speaking skills
Why are yawns and smiles contagious?
The history of the use of underwear
A description of the mummification process
In your opinion, should students and teachers be friends on social networks?
Should children be allowed to eat and relax during classes?
How important is a formal education in building a successful career?
Are test scores an excellent indication of the competency of a school?
How To Write An Expository Essay
So you want to know how to write an expository essay? Writing an excellent expository essay could be demanding. But keep calm because we have crafted the right expository essay outline just for you! First, you'll need topics for an expository essay, which will be divided into expository paragraph topics. This template will guide you in writing on different topics of expository writing. Ready to start the process? Let's explore!
Before you start writing your expository essay, you should note the following:
Use clear and concise wordings
Use third-person pronouns
Get a strong thesis statement
Dedicate one paragraph to a subtopic
Order your arguments accordingly
Make use of transition words
Cite sources used
Have a short and concise conclusion
Structure of an Expository Essay
There are several structures an expository essay can take. Our essay writers advise you to follow the five-paragraph approach:
The Introduction
This part of the essay should be short but informative. It must also contain certain elements that hook your readers. You can arrive at a catchy introduction by:
Asking a disputable question
Summarizing your essay by presenting a thesis statement
The main body
This part is where you write your core idea for each paragraph in enough supporting sentences. Let each paragraph carry a different topical idea all under the umbrella of the main topic. Connect the evidence in that paragraph with your thesis, as mentioned earlier.
The conclusion
This part is the last aspect of the essay. Here, you restate your original focus statement supported by the weight of the evidence you have provided in the main body. Also, summarize and review your main ideas.
So here we are! We're sure you now know how to write an expository essay!