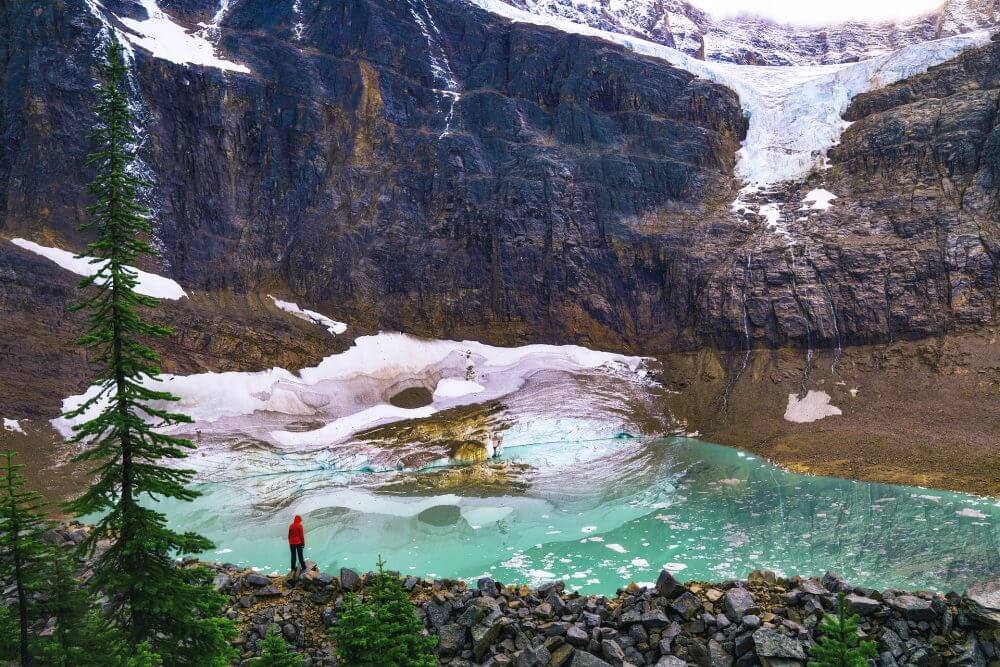 How To Write A Global Warming Essay?
Have you been assigned a global warming essay and you're now wondering how to start or go about the writing process? If yes, worry no more because this guide will make completing this academic task easier. Global warming can be defined as climate change that leads to an increased average temperature of the earth. Human influences and natural events are some of the major causes of increased average temperatures.
Essentially, global warming is an increase in the atmospheric and surface temperature that has caused changes in different life forms on the planet. The global warming and climate change essay is a common assignment for learners in different study levels. This task brings the plight of the planet, the environment, and the effects of human activities to light. It enables learners to understand how various human and natural activities are affecting the planet.
Global Warming Essay: Things to Do Before Writing
Once your educator asks you to write a global warming essay in English, don't rush to write without researching and deciding on the perspective or approach to take. Instead, decide on the issues to focus on. Also, decide how you will demonstrate different writing techniques.
For instance, you can decide to write a global warming argumentative essay. You can also choose an expository essay or a problem-solving essay. Alternatively, you can combine these composition genres to cover your essay topic comprehensively. Other things that you should do before you start writing this essay are as follows:
Narrow Down the Essay Topic

Global warming is generally an extensive subject. As such, you have many global warming essay topics to choose from. You should pick a specific topic and elaborate on it. Make sure that your selected topic has enough sources to research and find relevant information to cover your word limit.

Examples of global warming topics include:

The action mechanism for global warming
Global warming and greenhouse effect
Global warming and human activity
Causes and effects of global warming
Can global warming be reversed?
Other engaging environment essay topics

Research Your Topic

Once you've chosen your topic, study it from as many sources as possible. Focus on gathering relevant information about the topic from reliable and most recent sources. Essentially, research your topic with a specific goal. For instance, if you've decided to write a global warming causes and effects essay, focus your research on finding out what causes this phenomenon and how it impacts humans, the environment, and the planet.

Choose Your Essay Ideas

Your research should generate ideas that you can share in your essay. However, you need to take a specific perspective when choosing the ideas to share with your readers. Therefore, analyze your ideas carefully and decide what to cover. Here are tips to help you do this:

Map out your mind: Decide how your essay will unfold. For instance, if you decide to write the effects of global warming essay, make this your theme. Once you've done that, list the burning impacts of global warming.
Proceed from the main ideas: Expound on the main ideas that you have listed. If you opt to write a global warming solutions essay, make sure that you provide evidence to prove that the given solutions work. This is also a great point to come up with a global warming essay outline. An outline is a skeleton that shows how you will organize and present your ideas and supporting facts in the essay. Ensure that no main point is left out when drafting the outline.

Craft a Thesis Statement

A thesis statement should appear in your global warming essay intro. Its purpose is to tell the readers what the essay is all about and the direction it will take. Your thesis statement should be governed by the ideas that you have chosen to include in your essay.

It will be great if all ideas can be incorporated into a sentence that will serve as your thesis statement. Make sure that your thesis statement makes global warming feel like a pressing issue or something challenging that provokes feedback from the readers.
Steps for Writing an Essay about Global Warming
Once you've chosen a topic, researched, chosen the ideas to include, and crafted a thesis statement, it's now time to write the essay. Here are the steps to follow when writing your essay.
Write a captivating introduction: The intro paragraph should set a tone for the entire essay. It should make your essay interesting to your readers. To achieve this goal, use a nice global warming essay hook. This can be a quote, startling statistics, or figures. Make sure that your audience will be interested in reading the rest of the essay after the introduction. Also, include a thesis statement as the embodiment of your research problem.
Write the body: This is the section where you present your ideas and supporting facts. If you're writing a global warming introduction essay, make sure that your readers know what it is after reading this section. If you have chosen to write a global warming persuasive essay, present your arguments and supporting facts or figures. Explain the evidence that you present in the body. And if you chose to write a how to prevent global warming essay, provide examples of solutions that have been applied and proven effective.
Conclude your essay: The conclusion of global warming essay should create traction in the memory of your readers. It should leave them pondering about global warming after reading the essay. To achieve this, go back to your thesis statement. Paraphrase it while maintaining the primary meaning. Show your readers how you have done what you set out to do from the beginning. You can do this by summarizing your main ideas in the concluding paragraph. And don't forget to include a call to action.
Useful Tips for Writing an Essay on Global Warming
Global warming is a complex issue and many elements can cause increased temperatures globally. Therefore, the approach that you take when writing about global warming can vary. For instance, the causes of global warming essay is different from a global warming satire essay. That's because though the topic is the same, the approach required to write about any of these ideas varies. However, your essay should have an introduction, a body, and a conclusion. Here are more tips to help you write a good essay on this subject.
Find reliable sources: The internet is awash with information about global warming. However, not all the information that you find online is true. It's therefore important to find reliable sources of the information that you need to write an essay. For instance, if you opt to write a global warming synthesis essay, find sources that address connected elements or components of the phenomenon. Essentially, find reliable and authentic sources that you can cite in your essay.
Outline your main ideas: To ensure proper organization of your essay, craft a good outline. Make sure that the outline includes all the main ideas that you intend to discuss in the body of the essay. Also, organize the ideas the way you want to flow in the essay.
Include a call to action: Global warming is undoubtedly a major concern for all humans. Whether you want to introduce the phenomenon to your readers or write a global warming effects essay, be eco-friendly. Your call to action should tell readers to take a proactive approach towards addressing this phenomenon. For instance, you can ask your readers to walk to the nearby grocery store instead of driving their vehicles. You can also ask them to invest in energy-efficient appliances and use green energy sources. Ask them to be responsible and conscientious for their deeds when it comes to addressing global warming.
You can opt to take any perspective and write about any topic that relates to global warming. However, make sure that your essay is properly organized and ideas flow nicely. Also, include a thesis statement and a call to action at the end. If still struggling to complete this task, read global warming essay examples by an English essay helper first to know how to go about it.