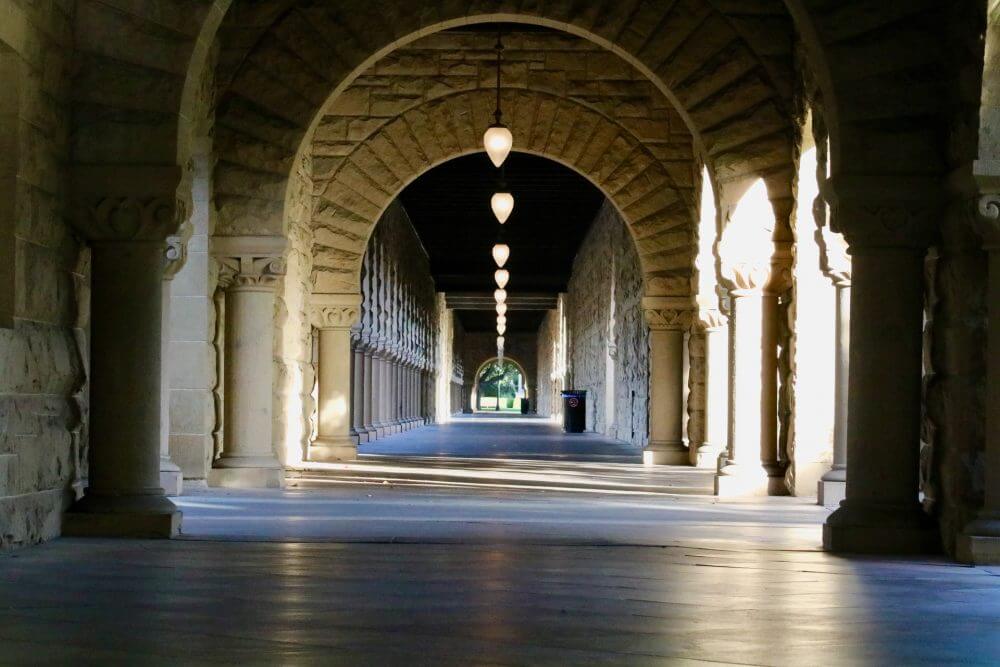 Stanford Roommate Essay: Guide and Sample Analysis
Are you aspiring to join Stanford University? One of the requirements is writing three supplementary essays which are assessed by the admission committee. One of them is the Stanford roommate essay, which students indicate is very challenging to write.
The main reason students find writing the Stanford letter to roommate challenging is because it is different from other college admission essays. Rather than digging deeper into concepts such as challenges in life or skills in sports, the letter to roommate requires you to talk more about normal aspects of the applicant's life.
When you sit down to write a note to your future roommate, we believe that you should look at it as an opportunity to showcase personal interests and personality that go beyond academics. Vividly describe yourself to your future college roommate so that he/she can understand more about you.
In this post, we will tell you how to write Stanford roommate essay like a pro. We will also analyse a successful roommate essay Stanford to tell you why it works and highlight key lessons. So, let your roommate essay Stanford make you stand out and get accepted into this revered college.
What Does the Admission Committee Check a Dear Future Roommate Essay?
The main reason for low acceptance rates into the Stanford University is that they target only the highly qualified candidates. When the committee asks applicants to write a note to your future roommate, the goal is to find other qualities that students will bring to the university. How will the student fit and contribute to the Stanford community?
To put it differently, the university wants to know who you are when hanging out with friends away from academics. Since this letter is targeted at your peers, a fun and casual tone will be okay. You can also inject some humour or anything that will make you sound real. If you visit the Stanford's website, they recommend that applicants use their individual voices. You might want to check other accepted dear future roommate college essay examples to see how other students used personalized voices.
One thing you need to appreciate is that even as Stanford asks applicants to focus on themselves, there is an inherent emphasis on community. At Stanford, social skills are so important and you will not just be joining to do academics, but also be part of its community.
So, start by brainstorming important personal details, such as personal interests, favourite jokes, and exciting extracurricular activities. Then, focus on telling the admission committee what these details say about you.
Stanford Letter to Roommate Example and Analysis
One of the best ways of preparing and getting your Stanford roommate essay accepted is analysing what others did. So, here is one of the essays from our student, Tommy:
"Hello, future roommate! Before we can settle down together, I would wish to tell you a few things about myself. I am an only child in my family. I like staying up well into the night to catch the late night reports and movies. I wear contacts and glasses, at times, simultaneously. I also double dip my chips, and love self-depreciating humour but I am not really good at it. I consider Mark Twain's realism unrealistic, but almost immediately, I discover the absurdity in the Edgar Allan Poe's romanticism. I make the book adaptations for films and documentaries. A small pack of tigers help me with my luggage to and from the airport. I love to listen to the Arctic Monkeys while following In the Heat of the Night. I am planning to clear all types of procrastination, at one point in my life.My teeth shine, and I perform without an audience, yet I get standing ovation. Now check the water I drink – it is prepared using the finest oxygen and hydrogen that money can buy. Not once or twice have I been accused of excessive swag. My dog loves long walks on the beach, soft wind passing through his hair and kisses. My profile pictures are images of my face and I love imagining how nostalgic I was at 12. I went through Audacity of Hope by Barrack Obama and further researched Audacity to Win by David Plouffe. Finally, I got the audacity to read neither in full. I have a lot of friends on Facebook, indeed, more than the digits in pi. I watched every Bambi but did not cry. I love zombie movies, and all my ideas are made in America. I also fancy a sense of humour."
Analysing this Stanford Roommate Essay
What Tommy Does Well in the Essay
In this example, Tommy did a great job of using humour and self-depreciation to bring out a number of aspects about his life. "I wear contact and glasses, at times simultaneously" and "… tigers carrying luggage to the airport" grab the readers' attention and are both witty, conveying the message that tommy does not take to himself too seriously.
Tommy also adopted a playful tone in a compelling way that sets him apart from others. Furthermore, he also adds a lot of details that makes it easy for the reader to understand him. For example, he highlights his love for movies, especially the zombie films. Furthermore, he also manages to strike a balance between not taking himself too seriously and being overly confident.
Like Tommy, you should avoid being overly confident to avoid sounding arrogant. Overconfidence also makes admission committee wonder why you should be admitted into the university.
What Tommy Could Have Done Better
Although Tommy did well in crafting a good humorous essay, the personality does not come out well. For example, he outlines a number of likes and dislikes, but they do not clearly connect to his personality.
When doing a Stanford roommate letter, your focus should be "showing" as opposed to "telling." In this essay, Tommy could have done more in the way of showing. For example, he says, "I am the only person in my family," which is merely a fact, but does not show how it influenced his personality. Here, he could have thrown a few anecdotes to show how being the only child shaped him.
Use Essay Writing Services to Craft a Winning Stanford Letter to Roommate
As you can see, crafting a good roommate essay is not an easy task. Indeed, even with awesome Stanford roommate essay examples, many students still find it challenging to write good letters. However, you should not give up because our online professional writing help is cheap, and only a click away.
We have the best essay writers who have helped other students write Stanford essays that worked. That Stanford opportunity is crucial in shaping your career and you should not let it slip away.