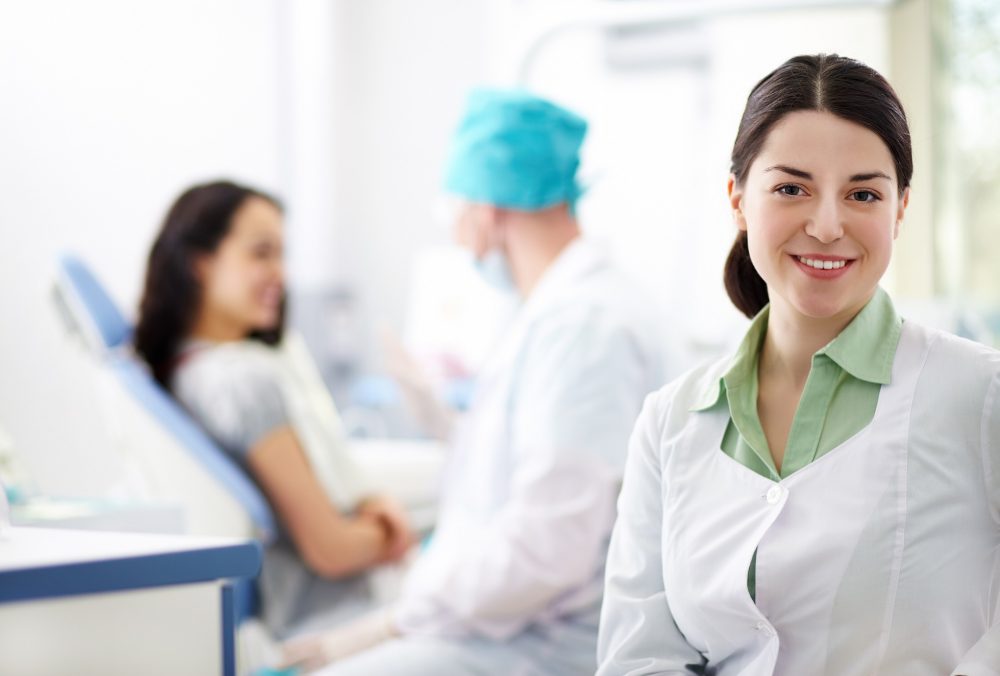 Why Do You Want to Be a Nurse? Craft The Best Essay!
"Why do you want to be a nurse?" T is is one of the common interview questions you are likely to face for entry-level nursing positions or before joining a nursing school. Indeed, some teachers might even ask you to write a "why do you want to be a nurse" essay to hone your skills.
Writing A "Why Do You Want To Be A Nurse" Essay
Although the question appears simple, many are the people who find it a tough challenge. "When I was asked the question by the interview panel, my mind went blank," some people say. The solution to getting it right is preparing well. This post will help you to identify powerful reasons for pursuing nursing and make you confident in writing the essay.
"Why I Want To Be A Nurse" Essay Sample
Why Do You Want To Be A Nurse Essay Example
"Why I Want To Be A Nurse Practitioner" Essay Sample
How to Answer "Why do You Want to be a Nurse?"
To answer this question, it is important to pause and think about it for a few moments. The perfect way to deal with the question is writing down what you would want to say when the question is thrown your way.
NOTE: Do not memorize the answers because they will look unauthentic. Instead, understand the concept and internalize it well so that irrespective of the way the question is framed, you will answer correctly. Here are some useful tips to help you answer the question: "why did you choose nursing as a career"
Understand what the Interviewer Wants
When an interviewer asks you, "Why do you want to be a nurse?" the aim is to get your own reasons for pursuing that career. Because nursing is a unique career that requires a lot of commitment and sacrifice, the interviewer wants to know what skills and characteristics make you suitable.
Therefore, you should provide the premises for a discussion about how passionate you are about nursing, skill sets, and other qualifications.
Often, people get it wrong when working on "why did you choose nursing essay" for trying to search answers good to the interviewer. Instead, you need to simply invoke your core values and the main drivers that pushed you into nursing as a career. Here are some considerations to factor:
What makes nursing exciting to you?
How is nursing related to your skills?
What will nursing make you to achieve?
When you think of nursing, what crosses your mind?
As you step into the interview room or start writing that "Why did you choose nursing essay" to get entry into a college, it is important to be cognizant that it is a contest. Therefore, giving a personal anecdote will help you to achieve two things; share personal values with the interviewer and stand out from others. For example, you might be pursuing nursing after seeing a family member suffer from a specific health problem. No matter the reason, this approach helps to justify your desire to join nursing, so be as vivid as possible.
Why Do You Want To Be a Nurse Answers
In this part, we are going to provide you with some interview answers to the question, "Why do I want to be a nurse?" Check closer and use them to learn how to frame your reasons and answers based on personal situation/s.
Example 1

"Several years back, my brother was involved in an accident, and his nurses were monumental in his treatment and recovery. While visiting him many times in the hospital, and even staying with him after getting discharged, the intercession, commitment, and drive from the nurses moved me. It was an awakening for me because there is so much that a person can do to help others, and for me, I want to be counted in helping save lives. This is no longer a simple career; it is a call for me."
Example 2

"I have always wanted to do something that is challenging, interesting, and that helps to change people's lives. This is why I narrowed to the nursing profession, where you deal with varying aspects of patient care, and help change their lives – from sickly to healthy people."
Example 3

"My mom is a nurse and seeing her face full of satisfaction for helping people every day drew me into this career. Since the time I was young, I knew that becoming a nurse is what I wanted with my life. This passion has grown from one level to another, every day of my life."
Other Common Questions On Why Are You Interested in Being a Nurse
In addition to "why do you want to be a nurse university interview question," you should also anticipate other questions. Note that some of them require direct answers.
What specific aspects of nursing are the most interesting to you?
How has your education prepared you for the nursing career?
How good are you in working as a team?
Why do you want to work here?
Why did you become a nurse?
Nursing, like many careers, can be stressful. So can you tell us how you deal with stressful situations at work?
How do you handle conflicts at work?
How do you stay organized when working as a nurse?
Pro Tips to Help You Prepare for a Nursing Interview
When you take some moment to prepare for a "why I want to be a nurse" interview or essay, you refine the mind and give it a more professional approach. Here are some pro tips to help you:
Ensure to do ample background searches. If you are applying for a nursing job, it is crucial to dig up more information about the organization of interest. This will come in handy in helping you connect personal skills to the organization's values.
Work on an elevator pitch. When you write and practice a short bio reply on personal strengths, qualifications, and background, answering the question, "Why do you want to be a nurse?" and others like "Can you tell us about yourself?" becomes easy.
Think and practice sharing patient scenarios. Most interviews will not be complete until you answer the question on patient scenarios. So think about them, research, and get the best situations.
Address the elephant in the room: the salary question. Often, the question of "how much do you anticipate to be paid?" comes as a shocker to many interviewees. So it pays to research the average nursing salaries. But do not hesitate to say that you will look forward to growing your salary as you gain more skills, experience, and help the organization achieve its goals.
Preparing for an interview by exploring common questions and how to answer them is crucial to reducing interview-related stress and increase your chances of success. If you have a "Why did you choose nursing essay?" and feel it is challenging, do not hesitate seeking cheap professional writing help. With experts on your side, you can never go wrong!
Do you want to leave your essay struggles behind? That's easy! Use promo "essaytoday" and grab your exclusive 20% discount on any writing assignment!