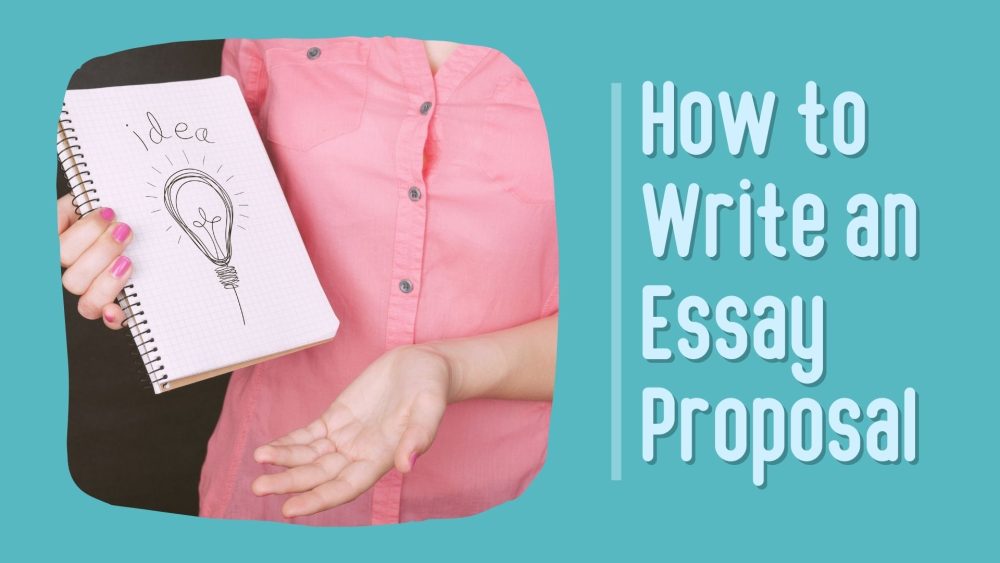 How To Write An Essay Proposal That Will Lead You To Success
Writing a proposal essay is one of the hurdles college students encounter in their quest for academic success. Although it may seem brief and straight to the point, the intrigues behind it can be challenging to most students.
Therefore to help you know how to write a proposal for an essay, we will dive into the following:
Definition of an essay proposal
Importance of an essay proposal
Guide on how to develop and write an essay proposal
Tips and advice on how to write a good proposal
We will endeavor to unearth everything from outline to structure. You will not have an excuse for why you should not have an impressive essay proposal for your next assignment.
What Is A Proposal Essay?
It is an academic paper that allows you to propose an idea and provide concrete reasons for why it is viable. Considering a particular problem, this type of essay allows you to propose a solution.
A proposal essay will:
State a claim that identifies a specific action to resolve a problem
Contain reasons and evidence that portray the clarity of the problem and its significance
Consider other proposals and possible rebuttals
Therefore, you will note that this paper requires solid first-hand research and background information. Remember that this determines whether you will proceed with your essay or not – therefore, you should have every detail at hand.
Most university students who write winning proposal essays spend time and effort. You will have to observe and opine on a particular idea relevant to your audience. To achieve the purpose, you will have to know the standard writing criteria for a proposal essay.
An essay proposal aims to convince your teachers that the idea you have holds water and that the solution you are providing fulfills the need presented. It would be best to have the right tips and strategies from trustworthy professionals to achieve this. Luckily, you have us, and in the next few lines, we will show you everything you need to know about writing an essay proposal. Scroll down.
Prerequisites Before Writing A Proposal Essay
You will need to know basic elements before embarking on the writing process. Knowing how to write a proposal essay begins with understanding the basics even before you get to the outline and structure. Here is a snippet:
Understand the essay question first: You will need to read the question with maximum precision and understand your professor's needs. It will form the basis of your research process, and if you do not get it right, everything else you do will be like building a house on sand.
Determine your audience: Since this essay is meant to convince a reader, you must understand your audience. Are you writing for academicians, business people, ordinary readers, or a specialized group? It will determine how you will emphasize your essay proposal and the diction.
Embark on thorough research: Once you know what is required of you, it is time to look for all the available resources to help you dissect your subject. You will identify how to support your claims from authoritative sources through research. In your essay proposal, you will also identify gaps in the knowledge base and act on them accordingly. Perhaps you could also look at an essay proposal sample for your inspiration.
Pre-writing a sample draft: Now that you have a sizeable amount of writing ideas, it is time to organize them in a relevant and makes sense to your reader. Spend quality time here by brainstorming for the most excellent ideas to make your essay proposal top-notch. It is the very draft you can give for peer review before the final submission.
The writing procedure is quite similar to what you do in other college essays, but the focus is on adequate research and proper planning. You can have the best ideas in mind, but your essay proposal is doomed without a proper structure!
Now let's dive into the structure of a successful essay proposal.
Proposal Essay Format
Although many professors prefer to give students a specific outline, there is a standard essay proposal format that you can follow. This section will explore the main parts of a proposal essay and help you know what you should include in each of these sections. Here is an essay proposal outline for your motivation:
Introduction
It is where you present the topic for your essay and provides a story hook to keep your reader glued. Most of the perfect essay proposals maximize on a captivating introduction. When you choose a topic for a proposal essay, remember that it will greatly affect your introduction. You should pick one relevant to your subject area and has adequate information.

You will also provide background information on the topic in your intro. However, this should be brief as a full description will come in the body paragraphs. The concluding part of your introduction should carry the thesis statement for your essay.

Proposal
It is a brief statement of purpose that discusses your actual proposition. You do not elaborate on your proposal at this point but rather state it. Most experts recommend two or three sentences in this section, depending on the amount of information you have for your topic. Refrain from mentioning details concerning the research process in this particular segment.
Plan of Action
It is the meat of the matter and allows you to describe your proposal in detail. Students who know how to write a proposal for an essay effectively are gurus when it comes to this section. You now have the liberty to expound on all your points using all the relevant examples and pieces of evidence collected.

Convince your audience that your essay proposal is not just a mere fantasy but a formidable idea you can implement. It would be best if you answered the questions raised in the reader's mind during the introductory remarks. Ensure that you mention why your solution is the best and different from the other alternatives already raised by other authors.

You can also mention how the process will work without overly technical or bombarding your reader with boring illustrations. Make sure that you do this interactively and excitingly to create interest in your reader.

A good plan of action will also highlight various expected implementation problems. Anticipating these problems gives your reader confidence that this is a carefully-thought about idea. State all your facts and claims adequately to leave the reader with no questions.

Conclusion

Unlike other essays, you do not have to restate your introduction in this section. The same rule of thumb when it comes to sticking within what you have mentioned and not adding new ideas applies here. Ensure that your conclusion ends with a call to action that motivates your audience to implement the proposals made quickly.

Bibliography section

It is appropriate to cite your sources and attribute various claims appropriately. You will be knowledgeable in your essay proposal with the correct citations and proper referencing. It would be helpful to consult with your school on the preferred citation styles for essay proposal writing.
Here is something you would consider useful before embarking on your next project:
How To Start A Proposal Essay
The first part of any piece of writing is crucial as it sets the mood and impression that the reader will have towards the rest of the essay. For a proposal essay, the introduction determines whether your lecturer will proceed to approve your proposed topic or not.
For you to write an outstanding proposal essay introduction, therefore, consider the following:
Introduce your topic with a banger
Show your reader why the topic is important
Incorporate interesting facts or statistics
Highlight the problem you want to solve
Emphasize the benefits that your proposal brings to the table
You can also use an anecdote to win the attention of the reader
You can only achieve this through intentional background research of your audience and the topic at hand. Although the introduction is always brief, it contains the key to excel or fails in your essay proposal. Therefore, do not gamble with this section but rather give your whole in ensuring that you start your essay proposal in a winning mode.
Tips And Advice On How To Write A Good Proposal
Before you type 'write my essay proposal' on your web browser, it is important to consider what you can achieve on your own first. A student determined to succeed will first examine their potential and maximize it before seeking help from other online sources. Here are tips to help you write a top-class essay proposal:
Ensure that your proposal is viable – Ask yourself whether it will work or not when put to the test.
Think logically – Have a well-structured idea in mind with reasonable arguments for its success.
Make your essay proposal realistic – Use both intangible and tangible items to bring your proposal to life.
Avoid settling on a topic with little or no research at all – This will help you have adequate details to write on and develop a traditional approach to your topic.
Compose concise explanations – Elaborate on the selected topic with preciseness and eloquence so that the reader does not miss out on the key details.
Use the recommended length and format – If the assignment is not clear on what length and format to use, always consult with your professor.
Edit and proofread your proposal before submission – Remove the clutter and eliminate any typos that may downgrade your essay proposal.
When editing your essay proposal, be careful not to cut out the key points in a bid to meet the length and structure requirements. Many writers want to refine their papers at the expense of essential points, which cost them. Therefore, stand out by carefully analyzing your essay before cutting out anything.
Essay Proposal Example
All this information might scare you and make you think that writing an essay proposal is one mountainous task for first-timers. However, that is not true, and to help you realize this, we have a professional essay proposal sample for your inspiration. You can go over it and identify what we have discussed in the sections above, which can be a big college writing help.
A perennial philosophical and religious question concerns the meaning of life. Answers to the question used to be tied to religious beliefs. If God created people for a specific purpose, then it seems reasonable to suppose that this purpose provides the meaning of human life. Later the possible non-existence of God became a comprehensible possibility, and the question of the meaning of life was raised anew.

Existentialism was largely a response to the problem of making sense of the meaning of life in the absence of a theological worldview. However, existentialism in hindsight was something of an overreaction. It does not follow from the fact that there is no God that life has no meaning. Neither does it follow that, as existentialists sometimes put their central point, existence precedes essence. The faulty assumption that only God could provide an essence that precedes our existence is necessary to sustain this inference. The alternative is that our essence lies partly in our biological and psychological natures.

The present paper will argue that neither theology nor existentialism is necessary to provide meaning for our lives. While human animals are certainly very different from other animals, the key to understanding the meaning of life lies in a notion of flourishing that is common to animals in general. To flourish is to realize one's capacities and needs in a full manner. We share requirements for flourishing with some other animals, for example having enough to eat, warmth, shelter, sexual activity.

However, humans are distinctive in having capacities for critical reason and morality. To the aforementioned list of requirements for a flourishing life, therefore, we may add others—such as reasoning well and understanding, love, friendship, and a vocation that is valuable and fulfilling. The meaning of life is to flourish in those ways that human animals are able to flourish. The final part of the paper will consider, and respond to, a series of important objections.
Don't Want To Write An Essay Proposal?
Writing an essay proposal might be tedious, but this guide ultimately solves this puzzle. You should now be able to write an elaborate essay proposal and score top grades without a hitch. But are you wondering if you can pay for essays online? If you're still challenged, our custom essay writing service offers all the assistance you might need. Get a top-rated paper today from our secure and quality essay proposal help!