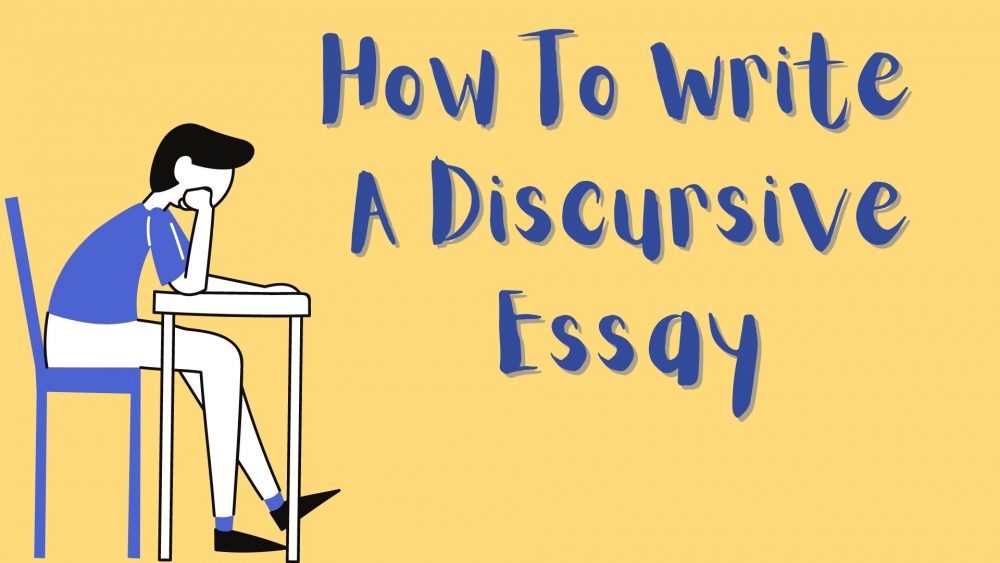 How To Write A Discursive Essay: Professional Guide
As a student, you come across so many different assignments formats. The essay for each separate course can be of a different style, with varying requirements, and one such essay is a discursive essay. Professors utilize discursive essays as tools to gauge whether the student has a strong enough grasp on a topic to delve into an investigative study of the same. While there are different discursive essays, each involves comparison, data, or opposition of some sort, making it a unique and reasonably complex assignment to ace and get a good grade on.
What Is a Discursive Essay?
A discursive essay is a kind of assignment that incorporates a comparison of different variables, discussion, and an established stance once all the data and evidence are presented.
It could ask you to argue on one end of an established dichotomy or current controversy (for example, abortion), present both sides of an argument unbiasedly, or even ask you to provide hypothetical solutions or ways to move forward for a problem from the real world.
With such complex guidelines, crafting a well-written discursive essay certainly isn't an easy job. Keep scrolling to understand how to write an excellent discursive essay in-depth.
How To Write a Discursive Essay?
A discursive essay is a unique assignment and requires a lot of proper, in-depth research and a writing style that is formal and impersonal. Unlike other kinds of essays, you must not use emotional or persuasive language as that can make the writing seem informal, which is a strict no-no in a discursive essay.
This kind of argumentative essay must have well-established arguments that are backed by credible research, an engaging introduction that summarizes the trajectory of the piece, a power-packed thesis statement that frames the question the paper aims to answer, and a conclusion that leaves the reader with a concrete foundation of the topic, and where your views lie.
How To Write a Discursive Essay Step-by-Step
Now, what are the actual steps to successfully write a discursive essay that will display your in-depth knowledge of the subject and be engaging, easy-to-read, and packed with information?
There's a lot that goes into a tremendous discursive essay, so buckle up and read through these steps to ace your assignment:
Step 1 – Choosing the perfect topic:
The topic of a discursive essay plays a considerable role in it being a captivating, informative, and well-written essay. If you don't have the option to choose your topic and have been allotted it as part of the assignment, you can skip ahead to the next step. However, if you have the freedom to pick your topic, try and look for something that usually sparks an argument or civil debate. There's a list of potential issues that have been listed near the end of this article from which you can take inspiration. The ideal way to search for the concept for your discursive essay is to look for things that usually divide people, cause a stir in the media, and can be looked at from both perspectives without undermining anyone's identity, gender expression, or rights.
Step 2 – Research. Research. Research:
Much like any other assignment, your research is the backbone of your discursive essay. Make sure you go in-depth into the sources you use (utilize a good mix of primary and secondary sources) and build strong arguments backed with credible evidence for both sides of the debate. In a discursive essay, more than other kinds of assignments, it is integral that your counterarguments are as sound and bulletproof as your arguments, especially if you're writing an unbiased discursive essay.
Step 3 – Crafting an outline:
One of the essential steps for acing such an assignment is spending time and effort into creating a solid discursive essay outline. This will allow you to put your research together in a format that conveys all your arguments while keeping the reader engrossed. It's an excellent strategy to shortlist your ideas and the data they're backed up by and set you up for a solid foundation for when you actually get down to writing a draft of your discursive essay. Pro tip: While working on the outline, you can also take some time to write compelling transitionary sentences that connect the ideas of one paragraph to the next so that you also tackle a significant part of the essay's flow while creating the skeleton for your paper.
Step 4 – Constructing a solid thesis statement, introduction, and conclusion:
These are integral elements of any strong essay but become supremely important in a discursive essay as it deals with topics that are argumentative in nature. Once you have an impressive discursive essay structure, you can focus on these parts of the paper.
A thesis statement that successfully captures the questions regarding the topic the essay aims to answer sets the tone for the rest of the paper. An introduction and conclusion that are power-packed with information to-the-point vocabulary that conveys your perspective with ease are brilliant stepping stones for a well-crafted discursive essay. You'll learn more about how to start a discursive essay and how to end a discursive essay below.
Step 5 – Writing your first draft:
After you've chalked down and perfected all the building blocks for your essay, all that's left is to minimize your distractions, zoom into your topic, and get writing! Writing the actual paper will be a breeze if you put reasonable effort into your discursive essay plan template.
Since you'll have thorough knowledge of your topic, all you need to do is use specific vocabulary, formal style and tone of writing, and perfect grammar to fill in the gaps! If you're working on an unbiased discursive essay, make sure your voice is as neutral as possible, even if your personal beliefs and values align with one particular side of the issue.
Step 6 – Revision:
Once you've written a draft for the essay, it's considered great practice to let it sit for a bit, maybe do some chores, work on some other unrelated work, or even sleep, before getting back to it the next day. Looking at your essay with a fresh set of eyes will allow you to easily spot any grammar and stylistic inconsistencies and make any issues with flow or ideas very apparent. Some other great ways to revise your paper are to either read it aloud, and any errors will become more visible, or ask a friend to review it and provide you with constructive feedback to improve your paper.
Step 7 – Citing your sources:
One of the most forgotten steps of a well-written and formatted essay, you must spend time citing all of your sources in the required format (e.g., MLA, APA, etc.). This will provide credibility to your arguments and paper, protect you from any accidental alerts that come up in plagiarism checks, and give your professor the confidence that you know your research paper in-depth.
If this process seems too long and boring, you always have an opportunity to order a custom made essay from our expert helpers.
How To Write a Good Introduction For Discursive Essay?
One of the essential ingredients of a well-written discursive essay is the introduction! The beginning of your article is the first glimpse the reader gets into your topic, so it's essential to incorporate some basic elements such as your thesis statement, maybe a quote or citation of a current event that conveys why this topic is of importance. You can also include components like a rhetoric question, a shocking data point, etc., that will hook the reader, cause them to be invested in the issue and create a desire to learn more about different perspectives on the issue.
How To Write a Conclusion For Discursive Essay?
Much like the introduction, the end of any research paper, let alone a discursive essay, is a crucial component if you're looking to get a stellar grade and leave the reader with some questions. An ideal discursive essay conclusion will take all the arguments that have been presented through the research paper and summarize them in a straightforward manner. It'll also reiterate your thesis statement, tie up any loose ends, mention any statistics about the issue that would reel the reader back in, and even end with a hypothetical for the reader. While the purpose of such assignments may be to get a grade in a school or university course, it is also part of a bigger mission to jumpstart civil conversations on divisive issues and create spaces for healthy discourse and fact-based debate.
Checklist Of Essentials For Excellent Discursive Essay
For the last-mile revision, go through the following checklist with your discursive essay in hand to ensure that you've followed all the guidelines to ace your assignment!
Used formal language, restricted to third person and passive voice
Answered all the different parts of the question your thesis statement presented
Remained neutral if writing an unbiased informative discursive essay
Incorporated credible sources for every argument (and cited it in the correct format at the end of your essay)
Followed the one-idea, one-paragraph rule
Used well-crafted transitioning sentences so that the essay flows well
Made use of precise and high-level vocabulary to convey your ideas
Checked for any grammar inconsistencies or syntax mistakes
Topics To Do A Discursive Essay On
Choosing a topic for a discursive essay can be challenging because it needs to be perfect and can genuinely make or break your piece. The ideal way to narrow down a topic is to look for concepts with strong opposing views, nuanced perspectives, and room for discussion. Don't look for facts or generally accepted truths that can't be thought of as good debates.
Here are some topics that you can choose for a discursive essay example:
Do video games have a long-term effect on one's mental health?
Is capital punishment effective for long-term societal change?
Should abortion be outlawed in policy reforms?
Is social media good for long-term mental well-being?
Does armchair activism lead to revolutionary change?
Should everyone have the right to carry firearms?
Should university-level education be free-of-cost?
Will large-scale access to contraceptives reduce pregnancy?
Is there an economic system that is considered universally better?Capitalism v/s Socialism
Is college a necessary milestone for success?
Will the rapidly-evolving artificial intelligence sector help or harm society in the future?
Is the world's current caffeine consumption healthy?
Do reservations lead to more representation?
What were the significant challenges in day-to-day life: Boomers v/s Gen Z
Do prisons actually lead to better societal standards?
Are current-day prisons contributing to society's rehabilitation?
Do the current voting rights promote equality?
Does a highly-competitive environment lead to better or worse work quality?
Is the shift towards digital currency a good idea?
Is cryptocurrency a viable form of money for the future?
Are beauty pageants promoting unrealistic body standards?
Should religion play a role in policy?
Should sex education be a part of the school curriculum?
Are standardized tests a good determinator of intelligence and aptitude?
Is marriage as a concept being rejected by Millenials?
Should there be a ceiling on how many children a family can have?
Is the college admission process fair?
Should mandatory military service in some countries be banned?
Does going vegan have long-term effects on the body?
Is genetic cloning considered ethical?
Tired Of Writing Essays By Yourself?
Writing a discursive essay sounds like a daunting task, let alone a well-written one that's well-researched, formatted well, and fetches you the perfect grade. While juggling several assignments, tests, and other responsibilities, it can be hard to meet all your college paper deadlines. So if you're struggling with your assignment but still want to be a grade-A student and impress your teacher with your paper, hire expert help at really affordable rates.
You can buy and order a custom essay that will be tailor-made to fit all your needs and written by professional writers for a cheap cost. You can easily find a professional to write an essay for money and make your life easier.