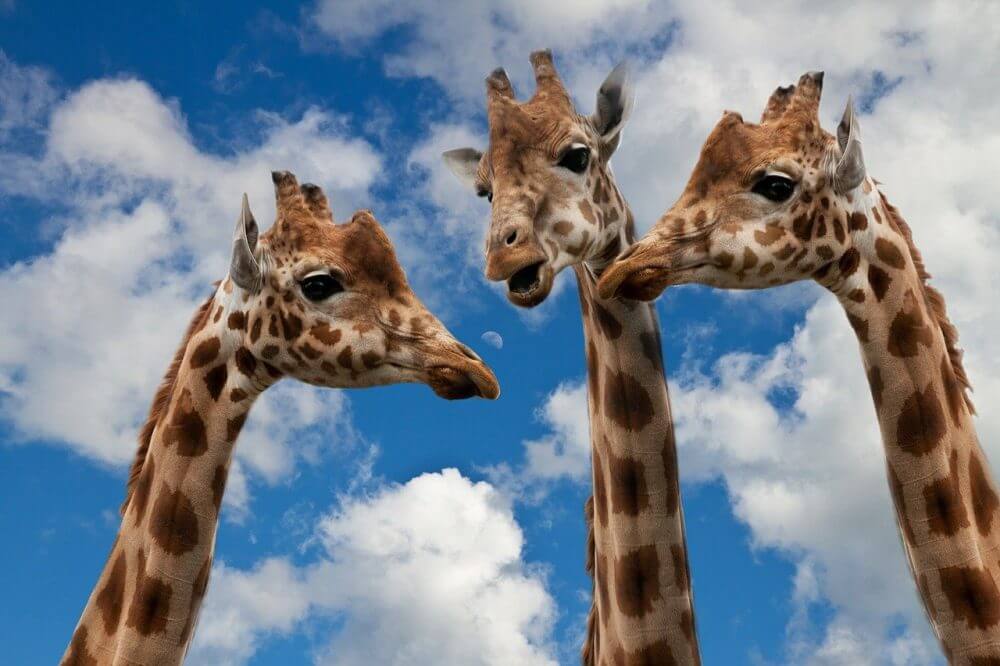 Funny Debate Topics: Take An Original Approach Writing Them!
Do you want to send your audience into a frenzy in the forthcoming debate? If so, you better learn how to craft the best titles. In most cases, debates are about serious issues such as global warming and emerging epidemics, among other topics. But when it comes to picking funny debate topics, it can be tricky. To help you get started, we are going to list the top 50 funny controversial topics.
How to Identify the Best Topics and Prepare for Fun Debates
Before we start listing the main funny controversial debate ideas, it is good to answer the question: "how do you select them?" The secret is identifying the topics that you are passionate about to avoid getting bored midway. Here are other tips that you should use to select the topics for good debates.
Make sure to understand the target audience. Will you be debating with colleagues in your history class or a different audience?
Research the subject of interest widely. Make sure to follow the latest trends in the subject. If you must pull some historical concepts, ensure to interweave them with points from new sources.
Brainstorm the main ideas to select the most potent and controversial points. When picking points, make sure they can trigger heated debate and spark a discussion.
Rehearse your points well. When you see top debaters in different forums, most of them take months or weeks preparing. If you present already internalized points or ideas, the audience will enjoy more.
Follow other debates on good debate topics to see how they do their things. You should particularly learn how they frame controversial questions to get more points from the judges.
Strictly follow your lecturer's guidelines. In most cases, teachers guide students on the number of words and formatting styles. Follow these requirements faithfully when working on your debate.
Take the hilarious debate topics and the presentation seriously. Well, while the debates might be funny, it is the perfect platform to hone your career. In the coming months or years, you will need these skills when talking to audiences in forums, boards, investors, employees, or political groupings. Therefore, try to get the best from the debate.
Top Funny Debate Topics
Life is full of ups and downs. But as a debater, you should have a way of entertaining the target audience by selecting fun debate topics. Here are some great examples:
Should animals be allowed to rule the world?
Do you agree that dogs that can kiss are the best pets?
Is classical music the best genre in the globe?
Will bracelets make you look more attractive or not?
Are dangerous extreme sports worth watching?
Do you feel that computer games are making kids more aggressive?
Can video games skills help you secure employment?
Pizza or pasta: Which is better?
Are bunnies better than cats as pets?
Do you believe Santa Claus is evil?
Today, men gossip more than ladies.
Cartons vs. animated films: Which is better?
Good Debate Topics on Relationships
Debates on relationships are usually very hot. They not only get everyone involved, but you can also craft awesome controversial topics. Here are some of them.
Men or women: Who is more complicated?
Should abortion be legalized or not?
What are the advantages of being a man as opposed to being a lady?
Ten things that women do and men do not know about.
Should you break with your boy/girlfriend when he/she is disloyal?
Today, do you feel that girls are more conscious about fitness than boys?
Is it possible to recover from a broken relationship?
Polygamy or monogamy: Which is better?
Should men give up when ladies say no to their date requests?
Is the law more protective for girls than boys?
Why is it easy for a woman to get a job after college than a man?
Silly Debate Topics to Consider in College
In college, most students want to engage in debates that can help them learn and take their minds away from books. This is why silly topics will always have a huge audience. Have a look at some of them:
There is a possibility that the earth is flat.
Age does not matter in romantic relationships.
The best way to kiss is with eyes wide open.
Is the justice system easy on celebrities today?
Beautiful girls have poorer performance in class.
Sleeping naked is more enjoyable than sleeping with clothes.
To be poor but fully honest or rich but dishonest: Which is better?
Is cheating to get out of a problem justified?
When a lady smiles, does it imply she really likes you?
Are men more intelligent than women?
Should teachers, like students, have uniforms?
Funny Controversial Questions on Morality and Religion
We are taught to value and respect religion. We are also required to be morally upright in society. Even as we strive to remain ethical, these fields are filled with humorous issues that can make your debate topic outstanding.
Are parents doing more to help keep children from harmful unreligious practices?
Is it necessary for a young child to maintain a journal?
Is it ethical that people without any specific skills get rich very fast via social media?
Should parents decline their girls from participating in fashion shows because of incorrect exposure?
Childbirth: Should churches regulate childbirth to slow down population growth?
Is it time that humans start communicating with aliens?
Why is human morality stagnating as technology advances faster?
Religion: Is it useful or harmful?
Is it okay for churches to prevent moms from breastfeeding in church halls?
Fun Topics to Debate on Societies
Close your eyes for a minute, and remember an issue that made you laugh as a kid. Now, think it through, and it could become a great fun topic. Here are some great suggestions:
Parents should allow kids to start drinking at ten.
Parents should treat siblings from various genders differently.
Should a kid be forced to study when he/she does not want to?
Is it okay to reward kids with smartphones when they do well in class?
With the focus on equality, should men and women have equal roles?
Do parents have a right to spy on kids?
Divorce: Who between parents and children is affected more?
Get Expert Assistance with Fun Debates
Now that you have picked the best controversial or light-hearted debate topics, the next step is exploring and writing the key points. Often, writing down the debates is a serious challenge for most students. To make it easier for you, consider seeking writing help from experts. These are professionals who have a lot of experience to help you with any type of academic writing. From funny debates to course work and common essays, the experts are there to help.
Do you want to leave your essay struggles behind? That's easy! Use promo "essaytoday" and grab your exclusive 20% discount on any writing assignment!